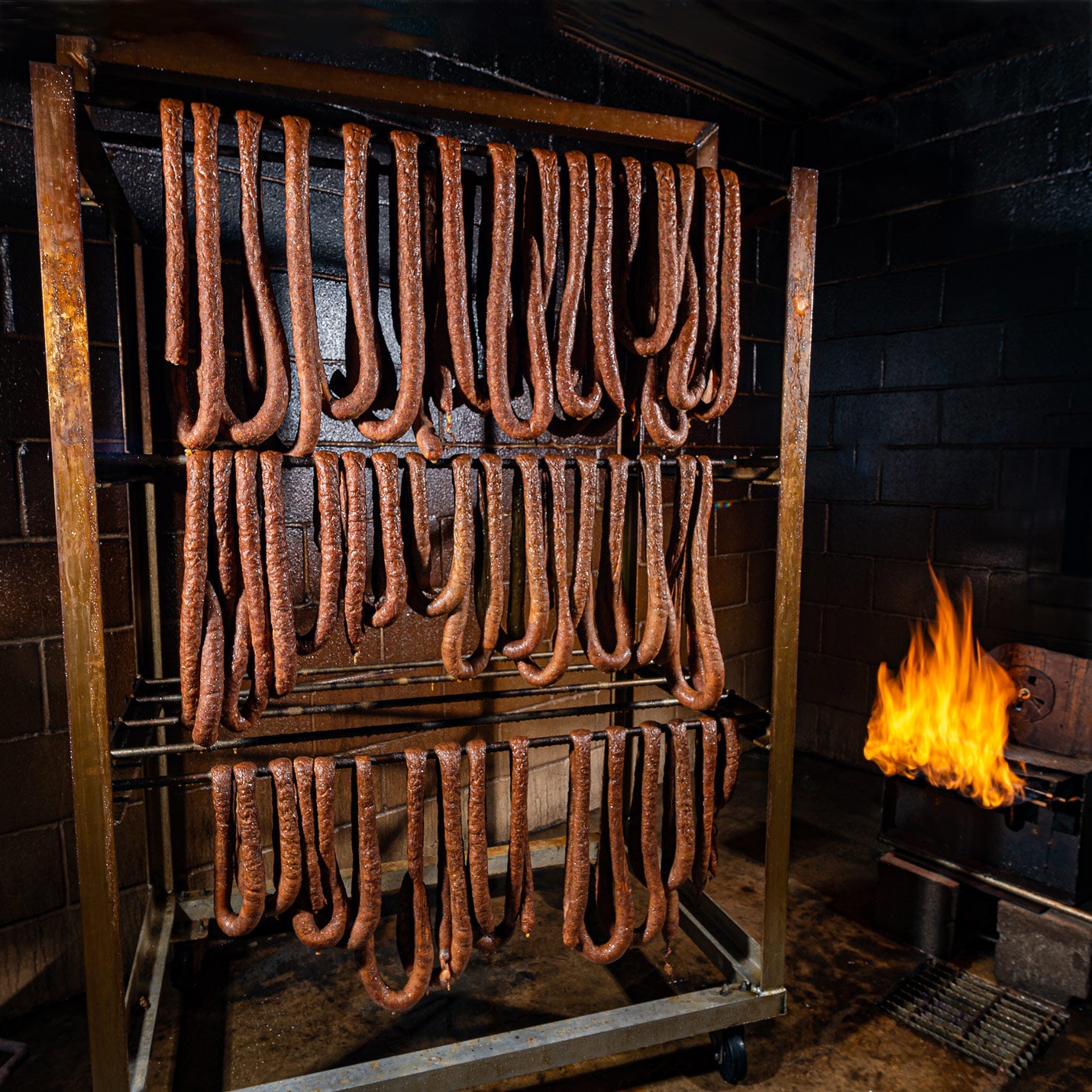 Retail
Boggy Bayou Processing offers six varieties of sausage, including five signature smoked flavors. All are available for purchase in our facility during regular business hours or by appointment. 
While our retail service is primarily centered on our signature Boggy Bayou Smoked Sausage, we also offer other USDA-certified meats for purchase as they become available. Click here to sign up for our email and text communications to be notified about specialty cut meat availability. 
Product availability is subject to change. 
Our Products
Smoked Jalapeno & Cheese

Smoked Green Onion

Smoked Garlic

Regular Smoked

Pepperjack Cheese

Pan Breakfast Sausage